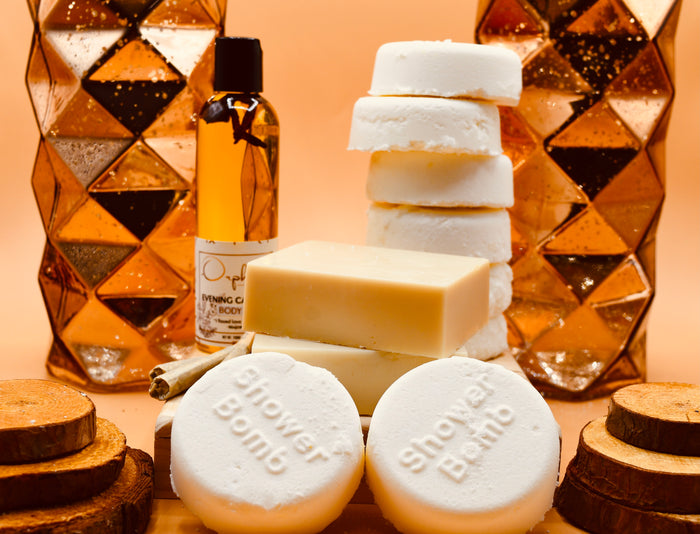 The perfect bundle to enhance your evenings. 
Once you're in, place the shower bomb on the floor with enough distance so that the water is slowly melting it away. Take deep breaths and let the aromatherapy melt  stress away.
Cleanse your body with our creamy, luxurious Goat Milk Bath Bar and let the nutrients nourish your skin & your spirit.
After your shower, apply your Evening Calming body oil and let the essential oils and deeply moisturize & soothe you. Take a few puffs of your honey-coated, herbal joint & jump into your crisp, clean sheets.  
What you get:
(1) Evening Calming Oil
(2) Goat Milk Bath Bars 
(6) Rest Shower Bombs 
(3) Premium | Calm Me Herbal Smoke Joints