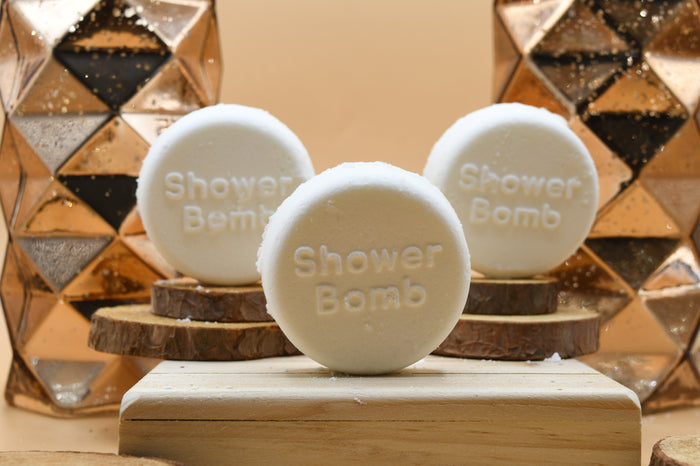 6 Shower Bombs Included
The perfect "night cap." 
Perfect evening shower addition especially when paired with our Evening Calming Oil. Helps to soothe headaches, soothe airways & lungs, and help break up mucous in your chest, lung, and throat areas. 

Set shower bomb at foot of shower (not directly in water) and let water slowly melt the bomb as it releases aromatherpy into the shower steam. Take deep breathes and release tension and stress with each exhale.